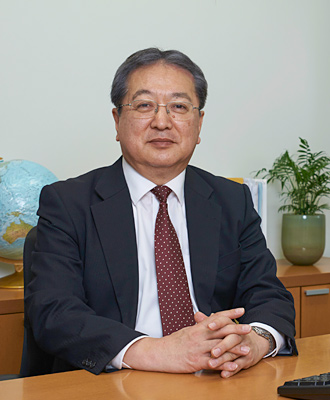 Societal changes that are taking place in recent years are greatly affecting our work and lives at an ever accelerating pace. In order to cope with such changes, it is necessary to make quick decisions to carry out a drastic reform in corporate management. Also, faced with the need to perform more work in a shorter period of time and to acquire new abilities, more and more people are experiencing stresses in working in organizations. In Future Shock, Alvin Toffler predicted the advent of such a society and warned us that changes would accelerate, thereby creating a distinction between those who can cope with changes and those who cannot. His prediction is becoming a reality today. What are we to do in order to help individuals and organizations to effectively cope with changes in contemporary society?
At Learning Masters, we have continued to provide solutions to various problems resulting from changes encountered by individuals and organizations. Our commitment is expressed in our corporate philosophy, which was formulated upon our founding in 1989 and which aims to help individuals and organizations to learn and grow through solving problems on their own. In order to put our corporate philosophy into practice, we have developed three action guidelines for achieving fairness, quality and growth and followed these guidelines. We will remain committed to the same corporate philosophy and action guidelines in order to help individuals and organizations to find solutions to their problems.
Both as individuals and as an organization, we will step up our efforts to be valued by our customers as their most reliable partner in human resource development. We would like to ask for your continued support.
Chiharu Sakiyama